We want your controller to last for many years ... We have recently improved and developed the design of the controllers. We have developed a fully removable button housing system and expanded the compatibility of mountable buttons. The plates are now able to accommodate Sanwa snap-in, Seimitsu and Crown screw-on buttons. Starting from September 2021, all controllers are completely demountable, in order to guarantee the maintenance and complete restorability of the main wooden body. You will have full control over yours fightstick.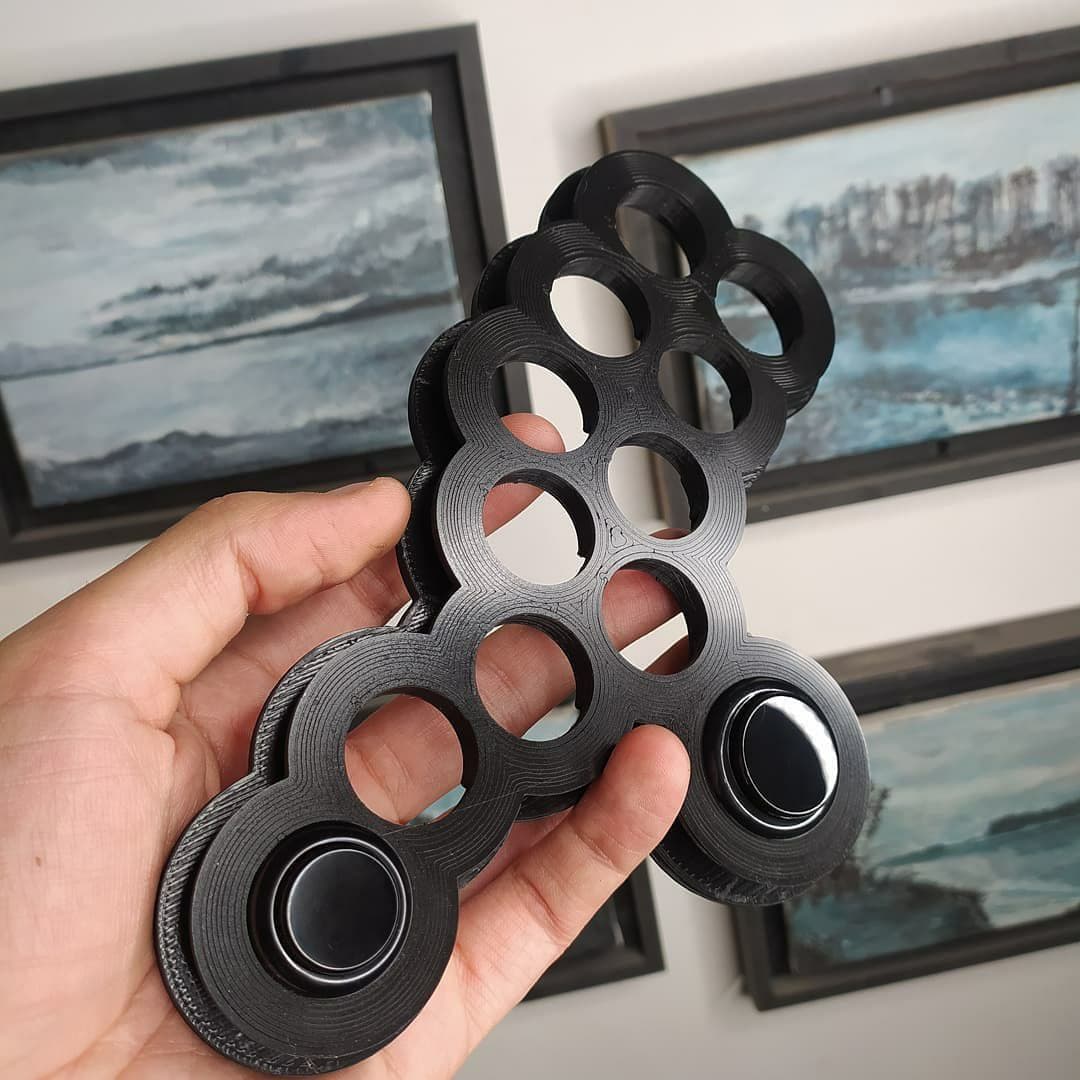 NO GLUE
We have developed a glue-free button housing system for our customers. It took a lot of testing and effort to do it. All components mounted to the wooden main body can be removed with a simple 2mm Allen wrench, so you can clean the controller and make adjustments as needed. We use two-component paints (acrylic based) to maximize the resistance and durability of the color. A two-component paint is 3-5 times stronger than a normal one-component paint and each color has its own RAL code, which is also shown on the back of the controller. The RAL code allows you to reproduce the exact color used to make small adjustments. Just go to a paint shop and with 15 € you can have the exact same color as your case, The same thing goes for a total restoration over the years. With the RAL code you can completely repaint the main wooden body and bring it back to its original state.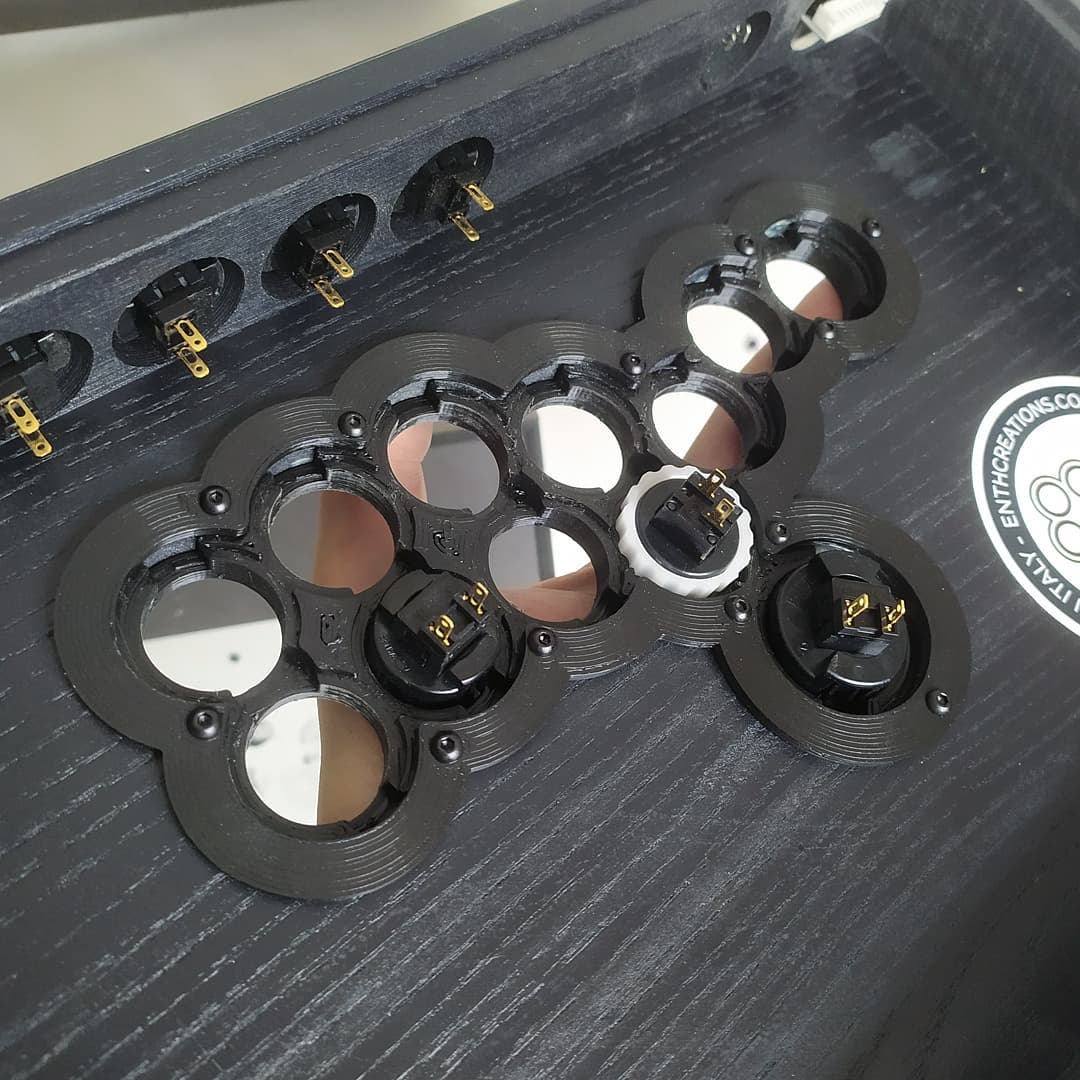 COMPATIBILITY
The housing of the buttons on the main plate, at the time of writing, guarantees compatibility with the following types of buttons: 24 mm: Snap-in Sanwa, screw-on Seimitsu, Crwon 202. 30mm: Sanwa snap-in, Seimitsu snap-in and screw-on, Crown 202. Top plates: all 24mm snap buttons with 3mm snap plates (Sanwa and Seimitsu), screw buttons with nut diameter less than 30mm. Joystick (arcade stick): Our houses have been designed primarily to mount Sanwa JLF-8Y-T, however the holes also ensure compatibility with SE Seimitsu plates. Given the difference in depth between the various Joysticks and the reduced height of ours arcade stick, write to us if you want to change the Jlf with a Seimitsu.