ENTH - ABOUT US
ENTH was born from the desire to bring in the world of arcade sticks minimal design products with complex architectures.
We are driven by a passion for fighting games. In addition to being players, we have been designers and artists for a long time, we know colors, materials and we like to impress in our arcade sticks soul, to make them alive and unique, mixing wood and 3D printing, minimal designs and eroded surfaces.
Each arcade stick it is handcrafted, with a lot of work and attention.
We use hollowed-out solid wood to make our houses and paint them by hand. Every arcade stick it's unique.
We believe that no joypad can replace the sensations that a stick can give.
By purchasing one of our sticks you will purchase a unique, refined and elegant made in Italy product.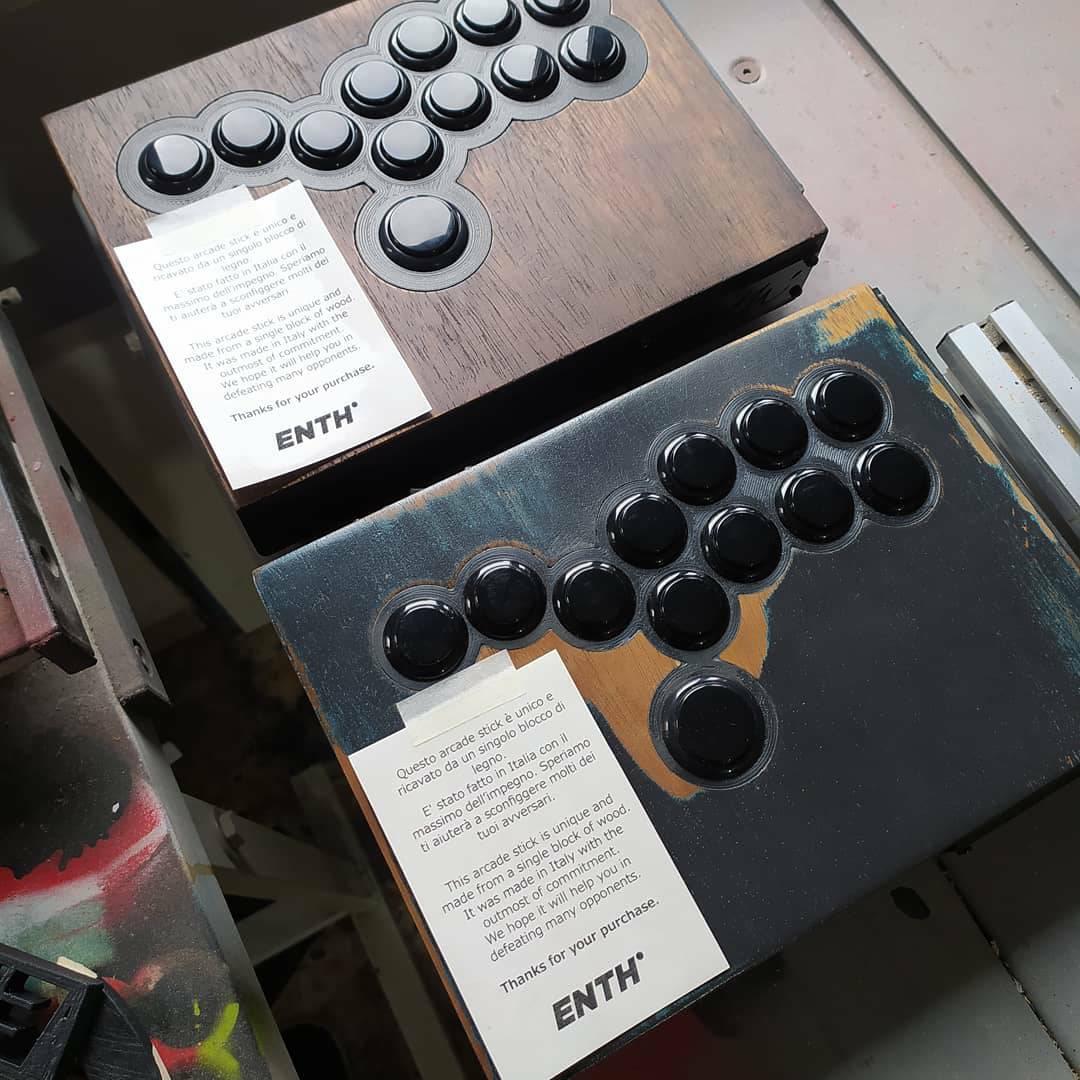 REALIZATION
Produce a arcade stick made out of wood requires more work than you think, an out-of-the-ordinary amount of work. Getting to synthesize craftsmanship and design requires even more.
For each arcade stick you see there are hours and days of work behind it. It takes months and semesters to develop and improve a model. Achieving the right balance between weight and shape, between functionality and ergonomics, requires a lot of time, many attempts and many failures. For a fightstick successfully designed there are 20 that you don't see, which were used to arrive at a competitive product.
We work constantly, with determination, to refine and improve the products.
Design takes commitment.
By purchasing from us you will support a 100% artisan reality.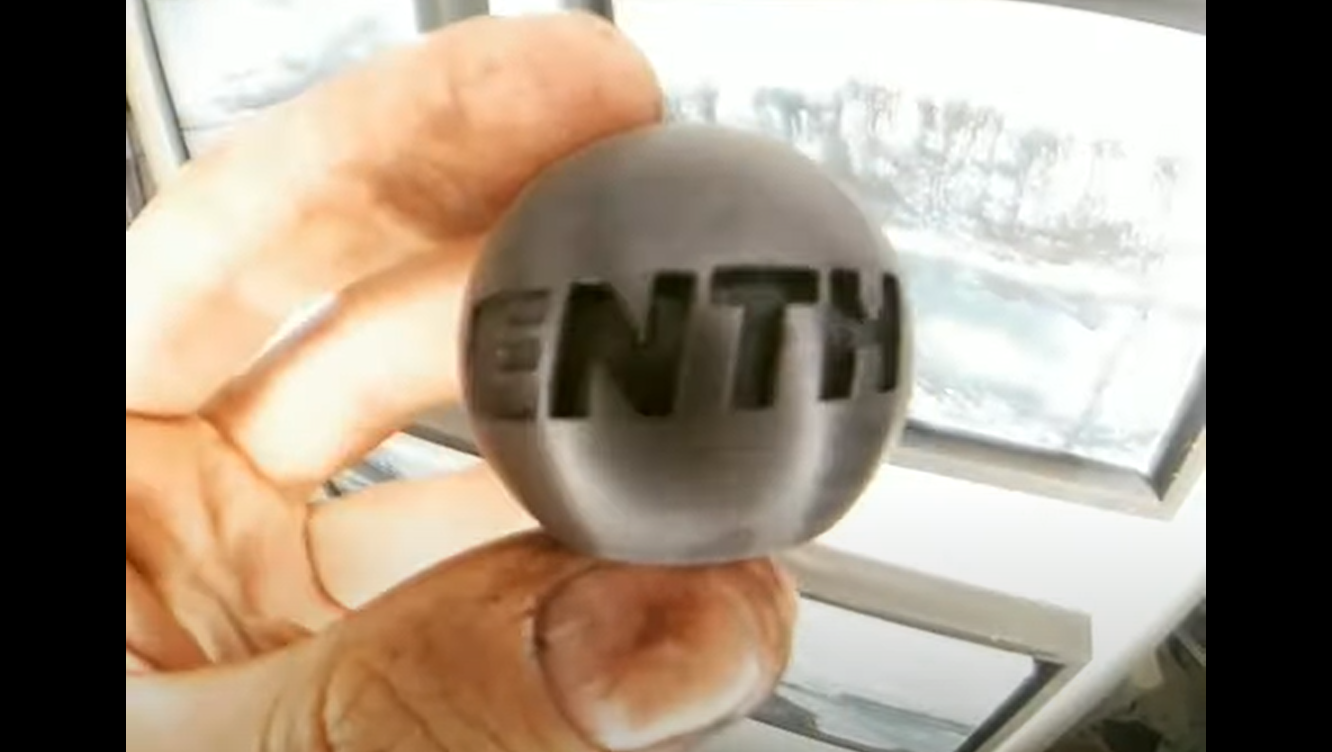 SHIPPING
We use UPS couriers for our shipments.
When purchasing, please tell us your shipping address and mobile phone number to be provided to the courier.
Once the shipment has been booked, you will receive an email with the tracking number. Orders taken over by the courier from Monday to Thursday are usually delivered the day after departure. Orders left on Friday are delivered on the following Monday.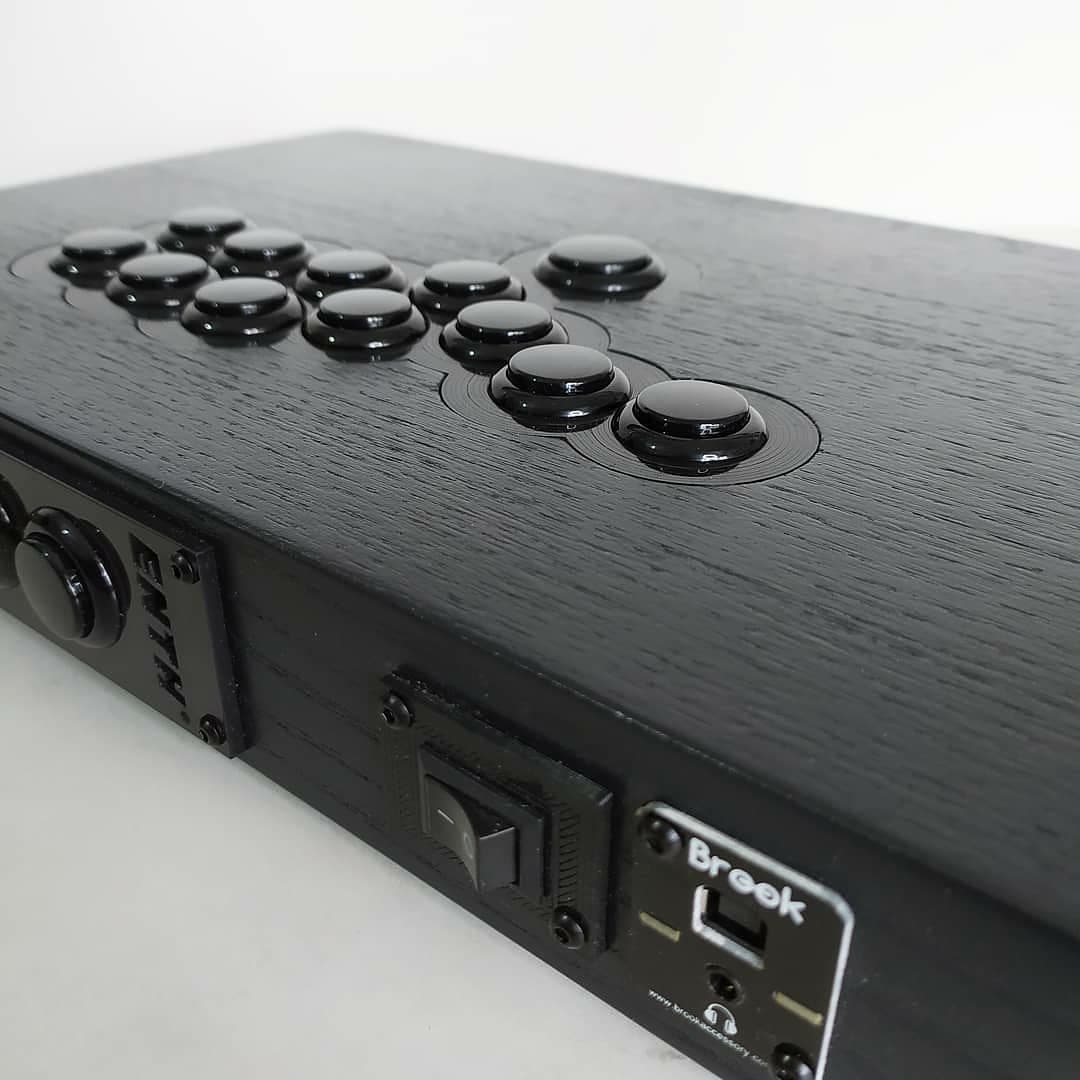 PROCESSING TIMES
Our arcade sticks are handcrafted and handmade in small quantities and with care (for this reason they are unique).
Some sticks are available for immediate delivery and are shipped the same day or the day after the order.
///// IMPORTANT /////
If a stick is to be produced specifically for an order, processing times are 14-40 days.
Processing times depend on the complexity of the product. The more time passes, the more our controllers take care and time to produce.
UPS shipments generally take 3-5 days for America and Asia, 8-9 days for Australia, 2-3 days for Europe.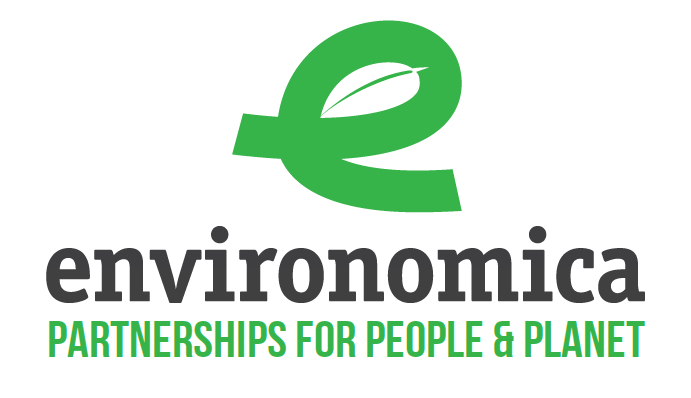 ETHIC
Starting from May 2021, Enth °, for each arcade stick sold, donates a small percentage of money to plant a tree. For every 40x40x5cm of wood taken, a whole tree will be returned. The trees will be planted through the NGO Environomica in Sierra Nevada de Santa Marta.